Moving Health Home
Current Health Joins Moving Health Home Coalition Coalition advocates for policy changes to support the shift to home-based care BOSTON--(BUSINESS WIRE)--Current Health, the leading enterprise remote [...]
Moving Health Home
Right at Home Joins Coalition to Bring More Care to the Home SettingOMAHA, Neb., May 24, 2021 /PRNewswire/ -- Right at Home, a leading global in-home care [...]
Moving Health Home
Moving Health Home Responds to Senate Finance Hearing on COVID-19 Health Care Flexibilities Senators Tout Care in the Home, Witnesses Commend Hospital Without Walls Waiver WASHINGTON, [...]
Moving Health Home
This webinar was held on March 9, 2022. You can access the recording and slides below.
Description : Patients, providers and caregivers want care in the home to be an available option. In this webinar, Moving Health Home will review the findings from its recent white paper, "The Evolution of Home-Based Care During the COVID-19 Pandemic: Lessons Learned & Implications for Federal and State Policy." We will explore the transformation that home-based care has undergone during the pandemic, including key policy barriers and lessons learned. After the presentation, participants will hear from leaders at organizations that have either based or adapted their clinical and business models to serve patients in their homes.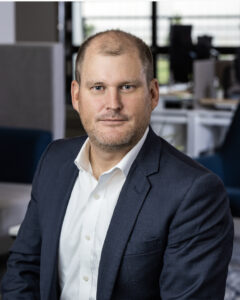 Kevin Riddleberger, Chief Strategy Officer, DispatchHealth
With nearly 20 years of clinical and management experience in the healthcare industry, Kevin Riddleberger has a tremendous passion for redefining healthcare delivery through technology, process, and quality improvement. Prior to his current role as co-founder and chief strategy officer at DispatchHealth, he was the head of clinical solutions and strategy at iTriage, an industry-leading consumer mobile health app company. Kevin has been a board-certified physician assistant for 15 years and has served time as a clinical preceptor for area physician assistant students, a member of hospital quality improvement committees, and president of the Colorado Academy of Physician Assistants. In addition to his work at DispatchHealth, Kevin is an active advisor in Colorado's local healthcare start-up community, providing both business and clinical expertise. He also serves on the board of trustees at 9Health Fair and Project Angel Heart.
Kevin received an MBA with a concentration in healthcare administration from the University of Colorado at Denver, a master of science degree from the Rosalind Franklin University of Medicine and Science in Chicago, IL and his undergraduate degree from the State University of New York at Plattsburgh.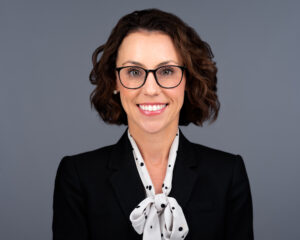 Rachel Raymond, Chief Strategy Officer for Post Acute & At-Home Care, Ascension
Rachel Raymond serves as the Chief Strategy Officer for Post Acute & At-Home Care for Ascension. In this role, Rachel is responsible for leading system-wide strategic planning for post acute & at-home care, identifying opportunities for Ascension to further accelerate and advance its position in the market and ensuring Ascension serves patients in the way they wish to receive care.
Rachel joined Ascension in 2014, most recently serving as Associate Vice President of Strategy. She was instrumental in building and advancing Ascension's horizontal strategies related to pharmacy, imaging, rehab, insurance products and various other national initiatives, working alongside business leaders across the organization. Prior to joining Ascension, Rachel spent seven years in policy, strategy and program management roles in Washington, D.C., designing and implementing national programs, including state health insurance exchanges across the country.
Rachel holds a master's degree from Vanderbilt University and a bachelor's degree from the University of Tennessee. She lives in Nashville with her husband and two daughters.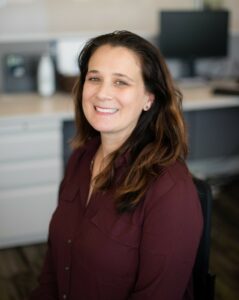 Jackie Lichwell, Regional Vice President and General Manager, Landmark Health
Jackie Lichwell is Regional Vice President and General Manager over Landmark Health's New England market, covering four states, ~20k patient lives, and employing 125 team members. She joined Landmark in 2018 as Director of Health Services with responsibility for the day-to-day operations of the medical group.
Jackie has pursued a career built on a curiosity to understand how health care can be accessed and delivered differently from traditional models in this country. Trained as a Registered Nurse at Northeastern University, she provided direct patient care in several large health systems, including a few years as a travel nurse. During this time, she recognized the inconsistencies in how care is delivered, how care can be accessed by patients and what the impact on patient outcomes could mean. These curiosities continue to inform her work every day.
Prior to joining Landmark, Jackie worked at athenahealth, a software as a service technology company, leading clinical performance teams for the EHR platform. She was part of the team that coached and managed thousands of providers to reach full government incentive dollars; all of this done by leveraging the technology, building the knowledge base and taking on work for providers so they did not have the administrative burden in their practices. As a career highlight, Jackie also led a cross-geography team in Chennai, India where she traveled to in order to fully appreciate the work culture and improve collaboration and communication across the teams.
Along the way Jackie earned her Master's in Health and Medical Informatics from Brandeis University. She is an active member of the Healthcare Businesswomen's Association.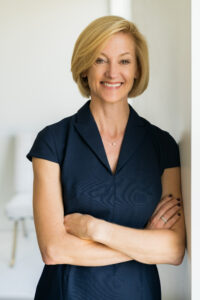 Krista Drobac, Founder, Moving Health Home
Krista is a Partner at Sirona Strategies where she provides strategic advice on a broad range of state and federal legislative and regulatory issues including Medicaid, Medicare, telehealth, SDoH, accountable care, insurance, and other areas. As the founder of Moving Health Home, she leads a team of regulatory and legislative professionals in implementing the vision of the coalition members around making the home a clinical site of care.
Krista previously directed the Health Division at the National Governors Association's Center for Best Practices where she oversaw technical assistance for governors' health advisors. Prior to NGA, she was a Senior Advisor at the Center for Medicare & Medicaid Services (CMS) during the Obama Administration. She also served as Deputy Director of the Illinois Department of Healthcare and Family Services and spent five years on Capitol Hill where she was a health advisor to the Minority Whip Senator Dick Durbin, and Senator Debbie Stabenow, a member of the Senate Finance Committee.
Moving Health Home
The Evolution of Home-Based Care During the COVID-19 Pandemic: Lessons Learned & Implications for Federal and State Policy
The experience during the COVID-19 pandemic has accelerated reaching the day when care in the home is a common and widely available option for patients. The advent of the widespread use of telehealth, remote patient monitoring, virtual disease prevention and disease management, caregiver support, medical record sharing, and new practices by providers and patients can make this possible. A massive growth of home-based care models has erupted, spotlighting new models and those that existed before the pandemic. Care in the home also contributes to health equity by giving historically disenfranchised communities the option to receive care on their terms. It promotes trust and communication by removing institutional barriers and placing the interaction in a familiar setting. A recent national poll confirms this, finding that 70 percent of those surveyed are comfortable receiving care in the home citing that a familiar environment helps alleviate anxiety.
In this report, Moving Health Home (MHH), a coalition of health care organizations with a bold vision to make the home a site of clinical services, explores the transformation that home-based care has undergone during the pandemic. Insights and findings from this report are based in part on in-depth interviews conducted by Avalere Health with leaders from organizations that have either based or adapted their clinical and business models to serve patients in their homes.
Based on the interviews with Landmark Health, DispatchHealth, Contessa Health, Ascension, and Advocate Aurora Health, MHH identified four lessons learned from the pandemic experience, including:
Home-Based Care Encompasses a lot More than Home Health – Care in the home is no longer limited to traditional home health services and exists on a spectrum of intensity and type of services offered.
Organizations with Experience Providing Home-Based Care Were Well-Positioned to Respond to the COVID-19 Public Health Emergency (PHE) – While many organizations quickly adopted to the pandemic, models that succeeded most rapidly typically leveraged existing home-based care programs and infrastructure.
Home-Based Care Models Boost Patient Satisfaction, Improve Quality, and Reduce Costs – Beyond addressing capacity and caregiver fatigue issues, home-based care models have demonstrated the ability to improve quality, boost patient satisfaction, and reduce costs.
Regulatory Flexibility is Essential to Success – The pandemic demonstrated that regulatory flexibilities are critical to fully enable care delivery in the home.
To fully realize the benefits of home-based care, including improved clinical outcomes, patient experience, and reduced caregiver burden, state and federal policymakers will need to implement permanent flexibilities and programs that build on the lessons learned from the temporary PHE waivers. The pandemic has gifted the opportunity to transform how health care is delivered, and this report is an important step in ensuring home-based care is part of our health care future.